YouTube Celebrity Couple Shay and Katilette Carl Waited Until Marriage (Updated)
September 30th, 2012 by
Envincebal
About The Shaytards
Shay Butler and his wife Collete (nickname "Katilette") run one of the largest video blogging empires on the web, and earn an annual paycheck from YouTube that is well into the six-figure range. Their daily videos cover a huge range of topics from parenting, weight loss, and life adventures to adults-only topics that they discuss exclusively in their "When the kids go to sleep" series.
We covered the Shaytards earlier when they first came out as waiters-till-marriage, but we are now officially canonizing them in our Celebrities section, complete with cool new background info about Shay and Collete.
Videos: Shay and Katilette talk about waiting until marriage…
Keep in mind here that Katilette was the waiter when they first got together, not Shay. So all of these brilliant and thoughtful insights about waiting that Shay is sharing were things he had to learn through his experience of loving a waiter (Katilette). If any of you lady waiters out there have any doubts that you can find a non-waiter guy that will love you enough to wait on you, then look no further than Shay Carl.
Shay and Katilette come out as waiters-till-marriage (note: discussion starts at 7:45)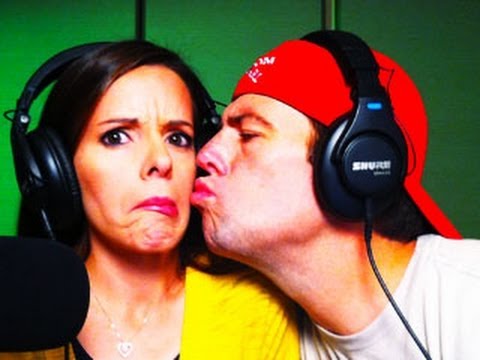 Follow-Up: The Shaytards respond to some of the comments they received and discuss not judging non-waiters, talking to kids about sex.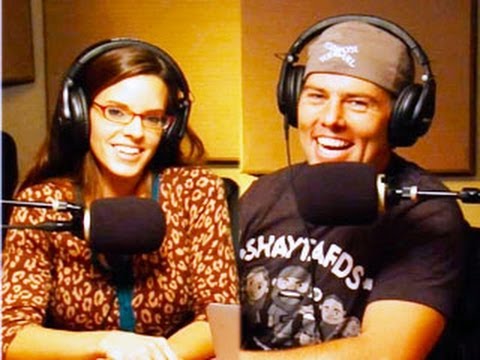 Memorable lines from the above videos…
When you take sex…those feelings are pretty strong. We as humans, we attach that feeling [to other things]. When you meet somebody, and the first thing you do is have sex, it's like you have all those [physical] feelings and you misinterpret those feelings for trust, and longevity, and protection.
Get to know a person before you give them these feelings that you're going to misinterpret later.
Mini-Biography
Shay and Collette Carl are kind of a double success story. They're a great example of romance that started early and is still going strong, but they're also a great example of entrepreneurship and business success, rising together as a couple to become one of the highest-paid channels on YouTube.
How they met and fell in love
When Shay was 21-years-old, his friend invited him to see a local theater group perform the musical Anything Goes. One of the stars of play was 19-year-old Collette Crofts, playing the role of a classy night club singer. Shay was immediately captivated by her beauty and singing talent. After watching Collette perform, Shay leaned over to his friend and whispered "I will marry that girl."
Their first date
Shay met Colette again at a university dance, but didn't have the courage to go up and introduce himself. After some prodding from his friend, he struck up a conversation with Collette and invited her to go wake boarding. She agreed. After their wakeboarding date, Shay was ready to propose (while Collette was simply impressed with his wakeboarding skills, and how much he seemed to care for his younger brother).
He proposed, she said "No."
After a year of dating, Shay proposed, and Collette turned him down, for most painful possible reason possible: She was still waiting on her ex-boyfriend to return from an overseas mission trip and wasn't sure who she wanted to be with. Eventually, her ex returned, and she decided that Shay was the one she wanted to be with, so she accepted his proposal and they were married 2 months later on January 3rd, 2003.
How they built their YouTube empire from scratch
The parking space (or lack thereof) that changed Shay's life
Shay was still working his way through college when their second child was born. He remembers sitting anxiously in class, ready to jump out of his seat because he felt so drawn to be back at home with his kids and Collette.
One morning he arrived late to school because he had been up all night with his new daughter, and couldn't find a parking spot. That little frustration was enough to push him over the edge. He drove home and never returned to college.
Shay finds his calling on YouTube
Shay had always been a funny guy. A good friend of his once said to him  "You have to get your comedy out there." After quitting college and buying a cheap Dell laptop, Shay discovered YouTube and was fascinated by it. He started creating his own videos in 2007, starting with his first video: Fun with Helium and Passing Out.
Paying the bills with YouTube money
Six months of videos later, Shay rose to YouTube partner status, making slightly less than $400/month, enough to pay his utility bills. When he reached $2,000/month, he decided to quit his real estate and granite-laying jobs to focus on his internet channel full time. There were a few tight months, but Colette never complained about buying second-hand furniture or clipping coupons.
The threat of turning 30 pushes Shay to do something crazy
Shortly after turning 29, Shay decided that he needed to so something really momentous with his 29th year, so he came up with the idea of posting a new video every day of his 29th year. Together with his wife Collette (under her pseudonym Katilette), they pulled it off: a new video every day for a year.
Their subscriber count shot up, and so did their talent for video production. By the end of that year, Shay and Katilette were a force to be reckoned with on YouTube, and had won Mashable's "Best YouTube Channel" award. By 2011, Shay and Collette were pulling in more than $140,000/year, making them one of YouTube's highest-paid channels.
Cool facts and trivia
Where the name "Shaytards" came from: Shay and Katilette often refer to themselves as "The Shaytards." Shay once had a contest with other YouTube channels to see who could video blog for the longest. Around the 40 hour mark, Shay started talking about feeling "Shay-tarded." His fans picked it up and started calling themselves "Shaytards."
Shay's daughter Babytard was featured on the front cover of the James Blunt album Some Kind of Trouble.
Shay used to leave love notes on Collete's car when they were in college.
Shay worked as a pest control salesman when he was dating Collete.
The Shay and Collette do not shoot hours of footage all day and then wade through editing. They use about 90% of the things they shoot.
Shay's family didn't like Katilette at first, but she quickly grew on them.
References
32 Responses to "YouTube Celebrity Couple Shay and Katilette Carl Waited Until Marriage (Updated)"